22 Because of the LORD's great love we are not consumed,
for his compassions never fail.
23 They are new every morning;
great is your faithfulness.
As today is the last day for the Journey Series I am finding it hard to find the words.
The words to end the series when a good friend reminds me of this...
The great thing about Providence...
It's not just for the past,
but the present, and future.
God is with us where-ever we go.
No matter what we go through.
Always.
He was with me on that day my journey took a huge detour from the course I thought.
11 For I know the plans I have for you," declares the LORD, "plans to prosper you and not to harm you, plans to give you hope and a future. Jeremiah 29:11 NIV
I know this journey is not over.
There are things that God is waking up in me and moving my heart for.
Things I can't quite put words to yet...
The contrast of the desert walking and field walking by Ruth strikes me as I process.
He is the constant thread of faith in the highs and lows of this journey.
Keep walking dear friends.
where-ever you find yourself.
In Him we have a living Hope.
Will you continue with me?
Will you share your journey with us?
Will you share the Hope God has placed in your heart?
I thank you that You are Sovereign over us. I thank you that in Your Word You promise that you will never leave us nor forsake us. Thank You that in You we have a future and a Hope, a Living Hope. Thank you for the lives You have weaved together through Your power and this journey. I pray God that our eyes and heart will look towards you always. Thank You for you grace, love, and mercy.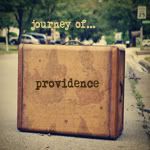 Thankful to call them friends...



Since the Journey of Providence is never over...

The button will be displayed over there on the sidebar.

You are welcome anytime.