God saves. God Provides.
Not just for a season or a particular time.
He saves us in truth, His Truth, in the Power of Christ.
25 Now to him who is able to establish you by my gospel and the proclamation of Jesus Christ, according to the revelation of the mystery hidden for long ages past,
28 And we know that in all things God works for the good of those who love him, who have been called according to his purpose. Romans 8;28 NIV
He is always ready to help us.
18 Because he himself suffered when he was tempted, he is able to help those who are being tempted. Hebrews 2:18 NIV
God was there
for Ruth and Naomi.
He provided
for them.
Provided a home, provision, a husband for Ruth, a Hope.
It may not have been what they planned
or the road they started out on.
But it turned out for the good, God's good.
11 For I know the plans I have for you," declares the LORD, "plans to prosper you and not to harm you, plans to give you hope and a future.
The plans He promised them were good, prospered them, and gave them a Living Hope...
...even in the face of detours and trials.
3 Praise be to the God and Father of our Lord Jesus Christ! In his great mercy he has given us new birth into a living hope through the resurrection of Jesus Christ from the dead, 4 and into an inheritance that can never perish, spoil or fade—kept in heaven for you, 5 who through faith are shielded by God's power until the coming of the salvation that is ready to be revealed in the last time. 6 In this you greatly rejoice, though now for a little while you may have had to suffer grief in all kinds of trials. 7 These have come so that your faith—of greater worth than gold, which perishes even though refined by fire—may be proved genuine and may result in praise, glory and honor when Jesus Christ is revealed. 8 Though you have not seen him, you love him; and even though you do not see him now, you believe in him and are filled with an inexpressible and glorious joy,
This is a Hope, a Joy, we can find today because...
...He is Sovereign over us...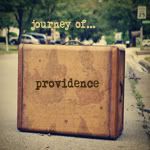 Joining 5 other writers,
kindred friends
, who are sharing the journeys they are on.